The hash ribbon BTC metric has hit a positive note says well known analyst Will Clemente. This hasn't happened since August 2021, and it's particularly important for bitcoin miners.
What Is A Hash Ribbon
Per Techstory : The 'hash ribbon' indicator takes into account the hash rate of Bitcoin. It is a measure of the total computing power that secures the Bitcoin blockchain network. So, a higher hash rate means better security, but it also increases the mining difficulty. As a result, for small miners, it can also become non-profitable to mine BTC, and so they go offline.
Hash Ribbon Chart
"Bitcoin's hash ribbons have flashed a buy signal for the first time since August 2021, marking the end of a two+ month-long period of miner capitulation and deep pressure on miner's margins."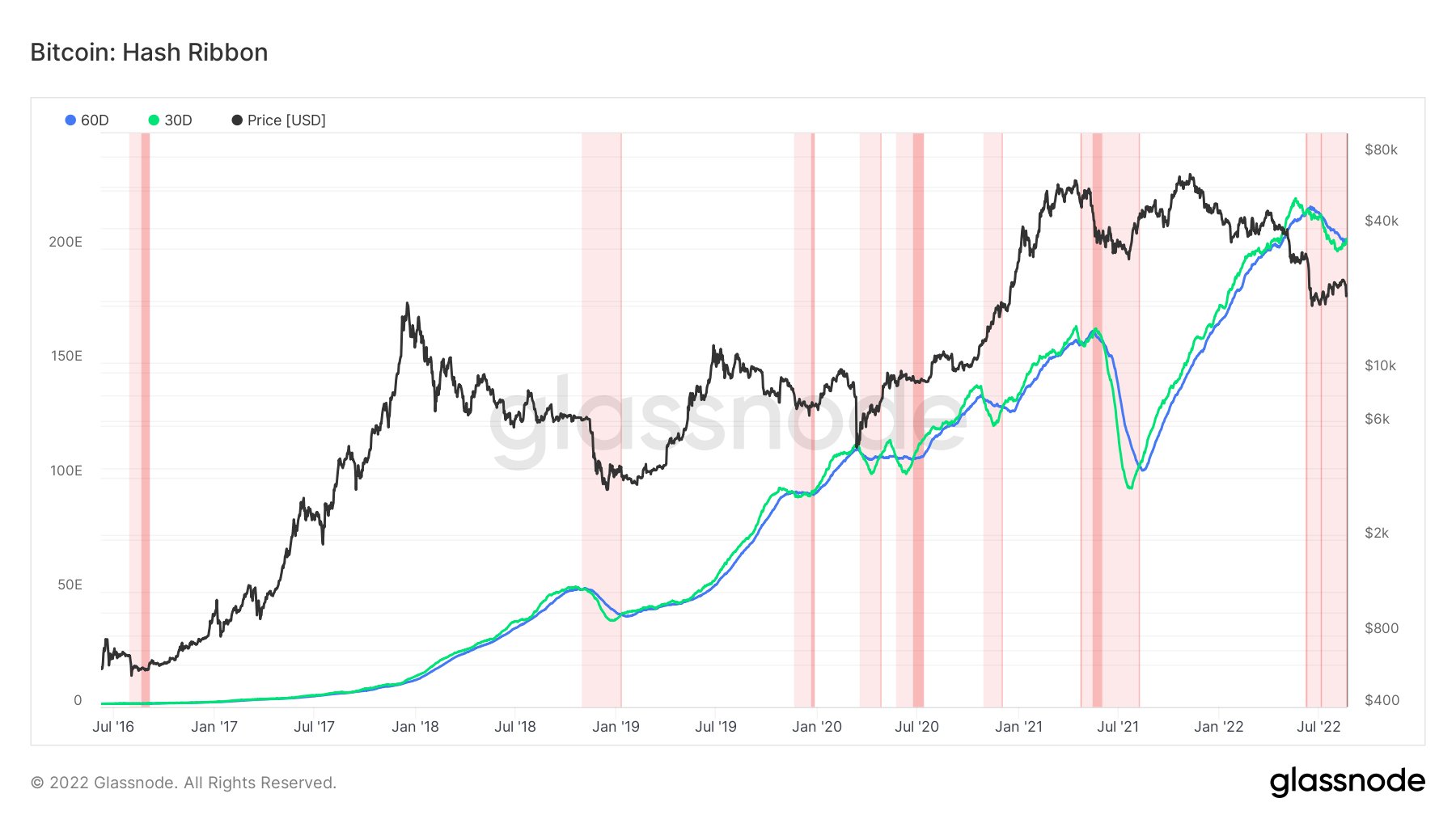 Bitcoin hash ribbons attempt to identify periods of time when Bitcoin miners are distressed and could be capitulating, according to on-chain analytics firm LookIntoBitcoin.
Clemente notes the indicator is based on moving averages of hash rate, which he says "is of course dependent in some capacity on price for profitability."
"There have been several mini capitulatory periods (see for yourself below) but hash ribbons have offered good signals overall.
I like them because similar to the Puell Multiple, they're simple and based on first principles around miner profitability. This indication means miners are plugging in again, raising BTC's production cost."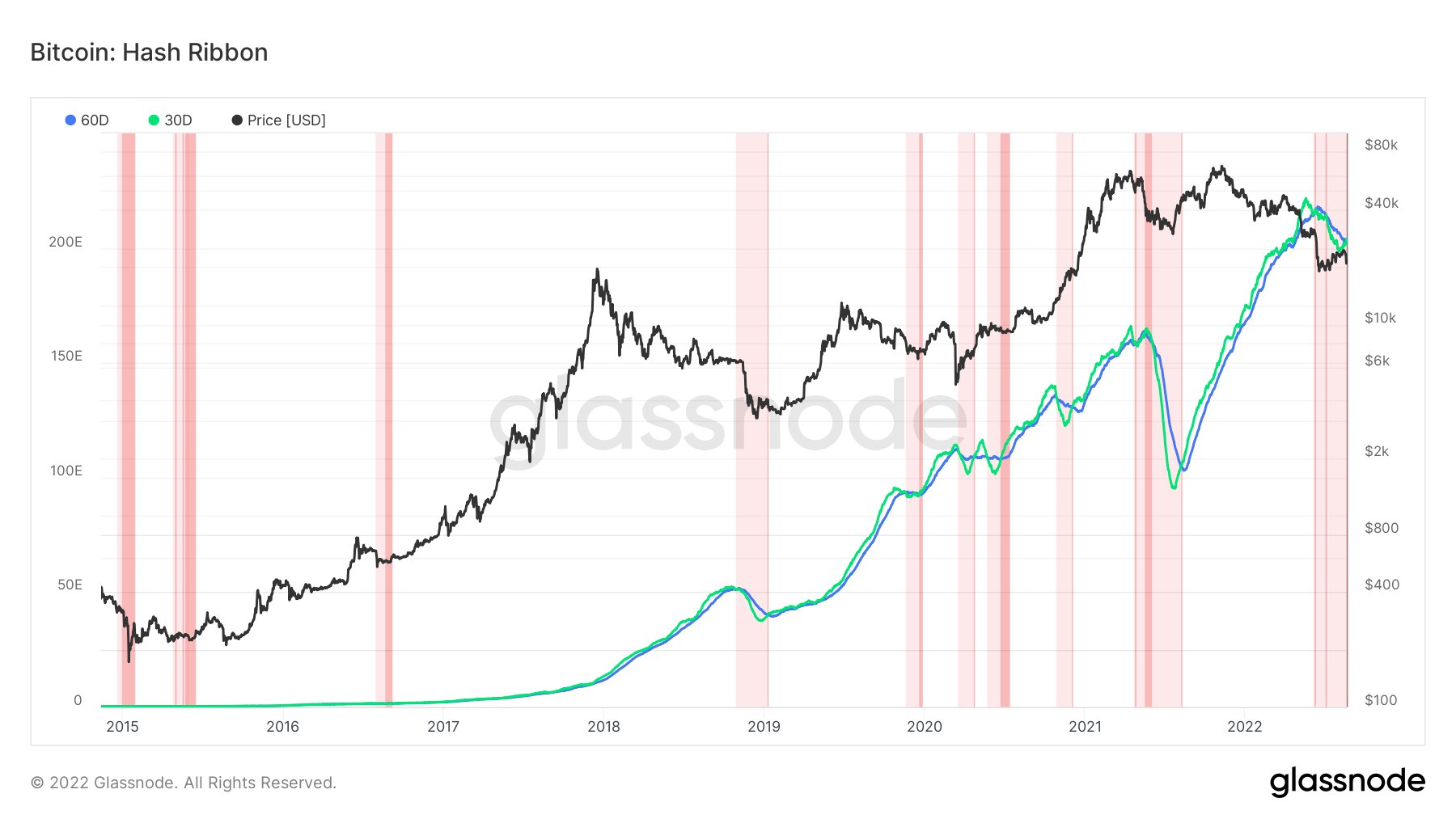 While the hash ribbons for BTC are suggesting easing selling pressure from miners, Clemente warns the US Dollar Index (DXY) is in a strong uptrend.
"DXY screaming higher – can't even draw a proper parabola. Looks too ridiculous."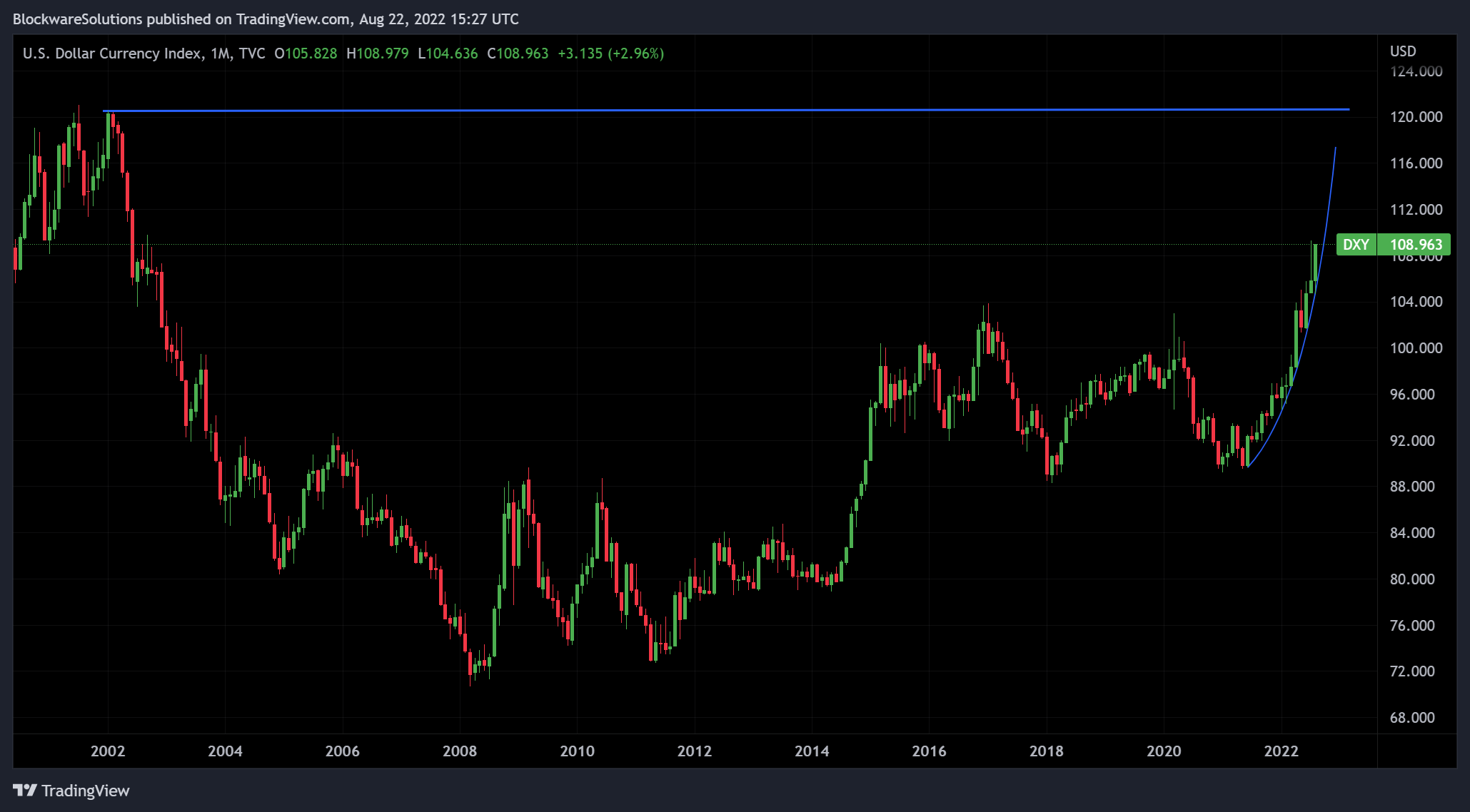 Popular crypto analyst Benjamin Cowen notes that Bitcoin has historically been inversely correlated with the US Dollar Index.
"Now a lot of times, when you see the dollar going up, it's sort of like a wrecking ball: it makes most other things go down. Generally, you could view it as people fleeing into the relative safety of the US dollar."
BTC is trading at $21,218 at time of writing.
Via this site.
Disclaimer: Although the material contained in this website was prepared based on information from public and private sources that TELcrush.com believes to be reliable, no representation, warranty or undertaking, stated or implied, is given as to the accuracy of the information contained herein, and EcomiCrush.com expressly disclaims any liability for the accuracy and completeness of the information contained in this website.