Litecoin Rallies
The sharks are heavy into Litecoin to the tune of $108,000,000 according to Santiment. That massive amount has been accumulated recently also, in the past few months.
Crypto analytics firm Santiment says shark addresses have "aggressively" accumulated the token since July 2022, helping to push it toward $100.
"Litecoin has now rallied its price up +89% since its drop below $50 on November 9th. Culprits for the surge of the 11+ year-old coin include addresses holding 100-10,000 LTC, who have added 1.15 million more coins in the past six months, a 4.92% increase."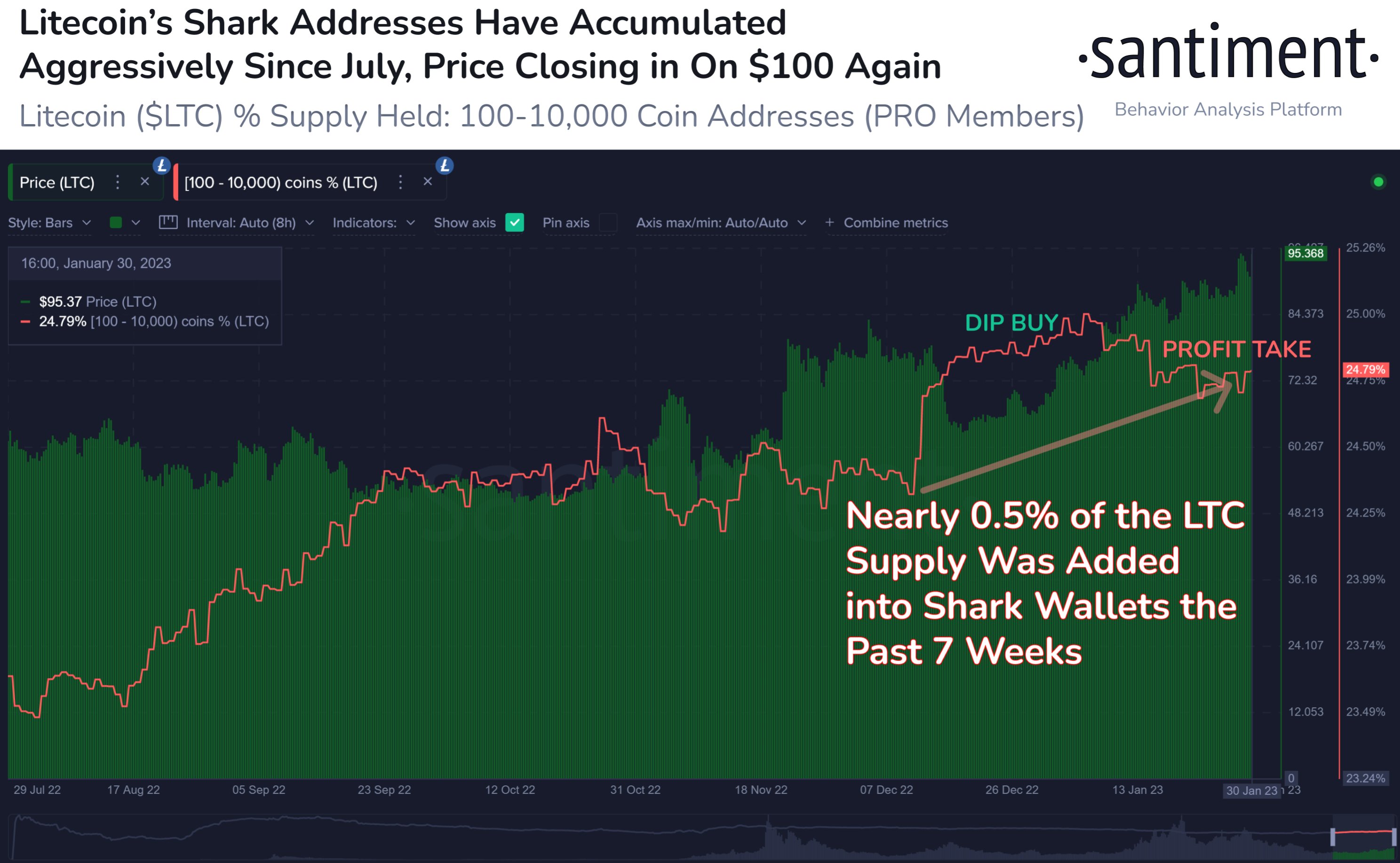 Litecoin is worth $92.94 at time of writing.
Santiment also looks at an increase in whale transaction activity for Curve (CRV), the governance token of the decentralized exchange Curve Finance. The uptick in whale activity is a potentially bullish signal.
"Curve's circulating supply has remained relatively stable, and whale transactions recently spiked, showing increased engagement among large holders, while small and medium holders have remained stagnant."

CRV is worth $1.02 at time of writing.
Lastly, Santiment says Bitcoin (BTC) saw the largest ratio of profit to loss transactions since nearly two years ago as the price reached $23,920, signaling it would dip in value. Santiment says if loss transactions begin to increase, it would signal the price is going to bounce right back up.
"Among a few warning signs that yesterday's crypto prices would see a pullback today included the largest profit/loss transaction ratio for Bitcoin since Feb. 17, 2021. If loss transactions pile up now, prices are more likely to bounce right back."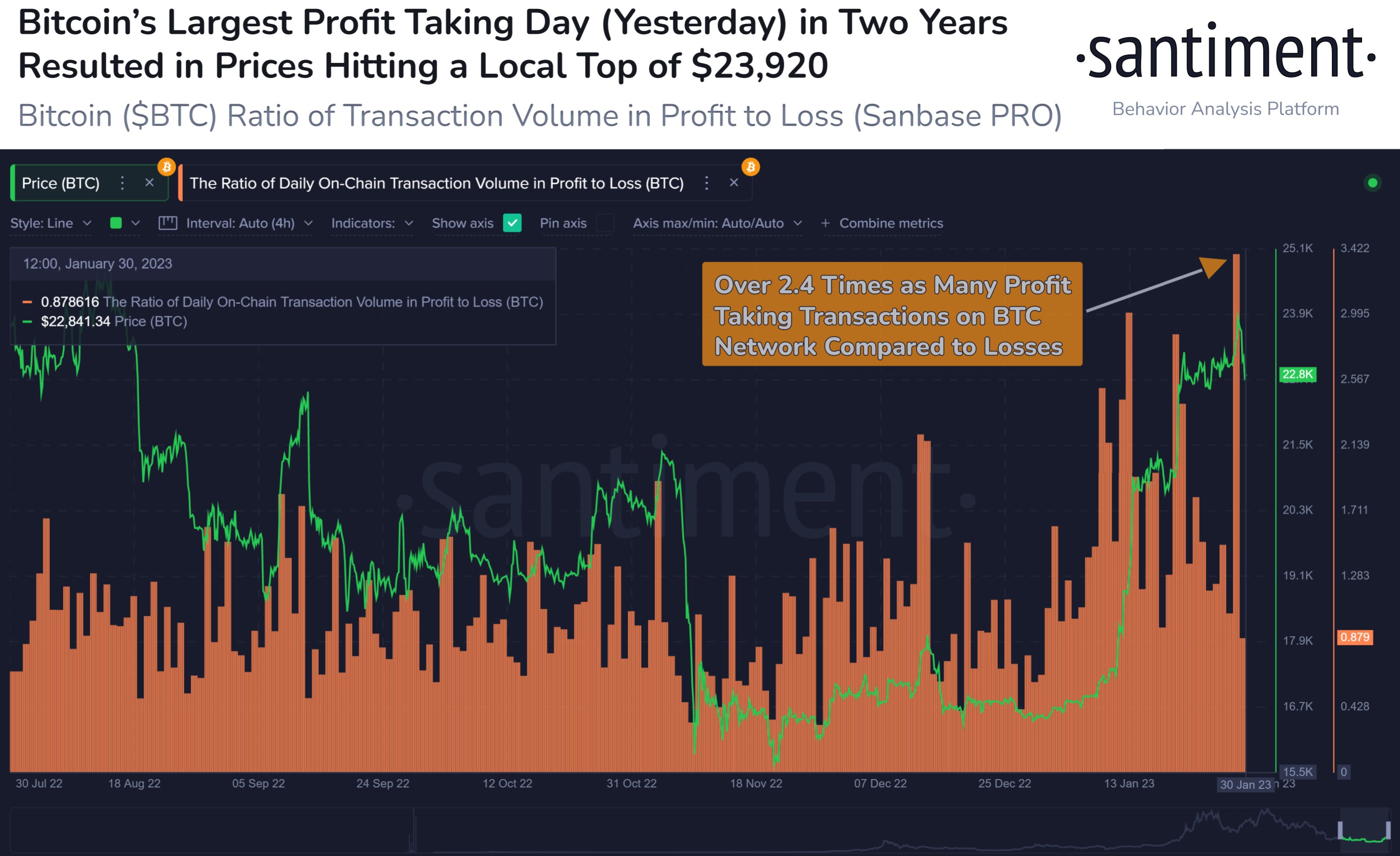 Generated Image: Midjourney
Disclaimer: Although the material contained in this website was prepared based on information from public and private sources that TELcrush.com believes to be reliable, no representation, warranty or undertaking, stated or implied, is given as to the accuracy of the information contained herein, and TELcrush.com expressly disclaims any liability for the accuracy and completeness of the information contained in this website.