A top pseudonymous analyst continues to predict bearish crypto markets for top large-cap coins. Many are listening based on his previous record.
He nailed Bitcoin's (BTC) 2018 bear market floor is warning Ethereum (ETH) and BNB holders that both large-cap coins are flashing bearish signals.
Analyst Smart Contracter tells his 221,100 Twitter followers that Ethereum is showing the same bearish continuation pattern that it flashed last week.
"Bearflagging again pretty much straight away after breaking down from a bigger bear flag last week. Definitely not looking good. Easy mode from the last few months looks like it's over for now. Queue the multi-month chop."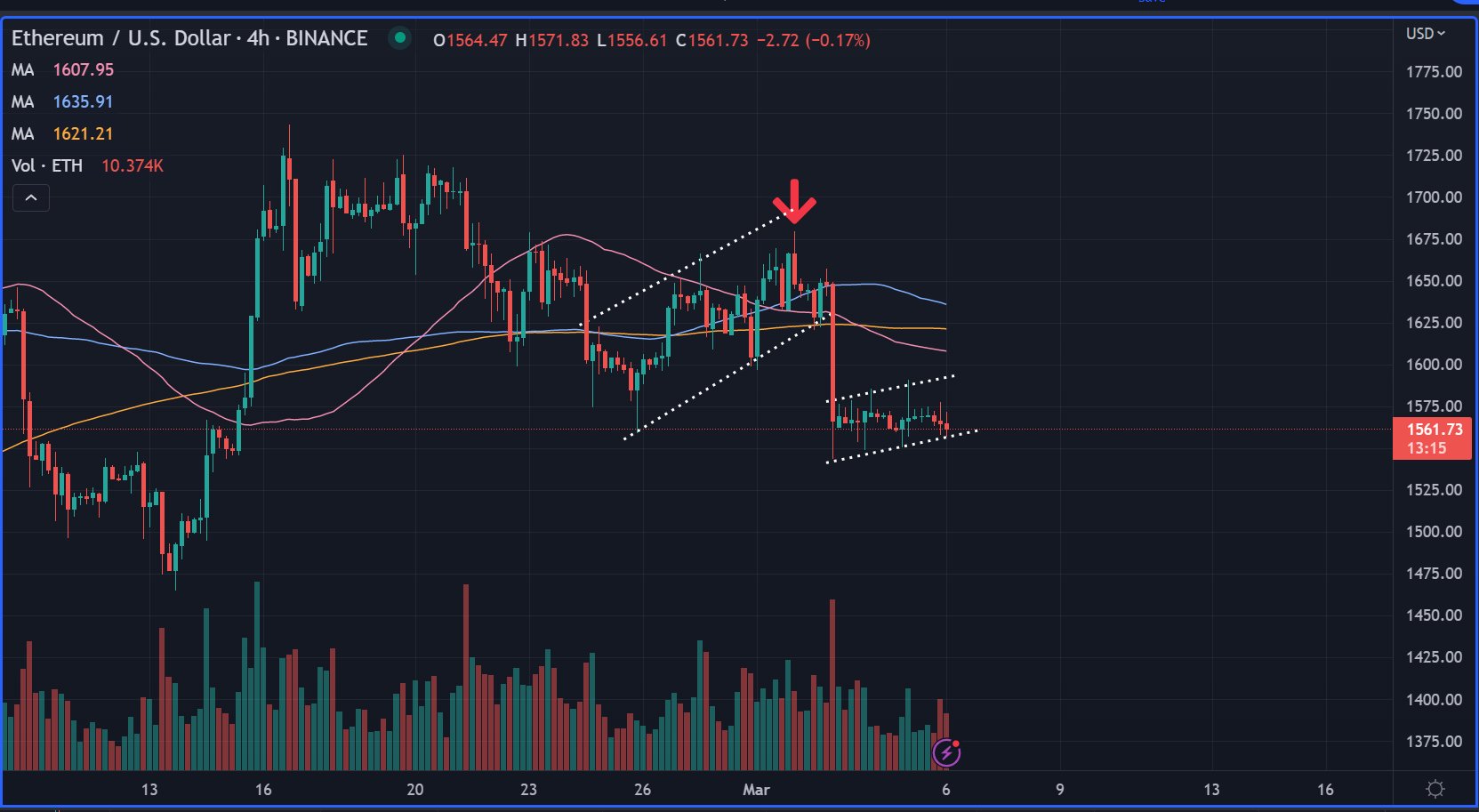 Looking at Ethereum against Bitcoin (ETH/BTC), the crypto strategist says that the pair has already taken out its diagonal support.
"ETH/BTC momentum starting to wane. Is there a date set for [the] Shanghai upgrade yet?"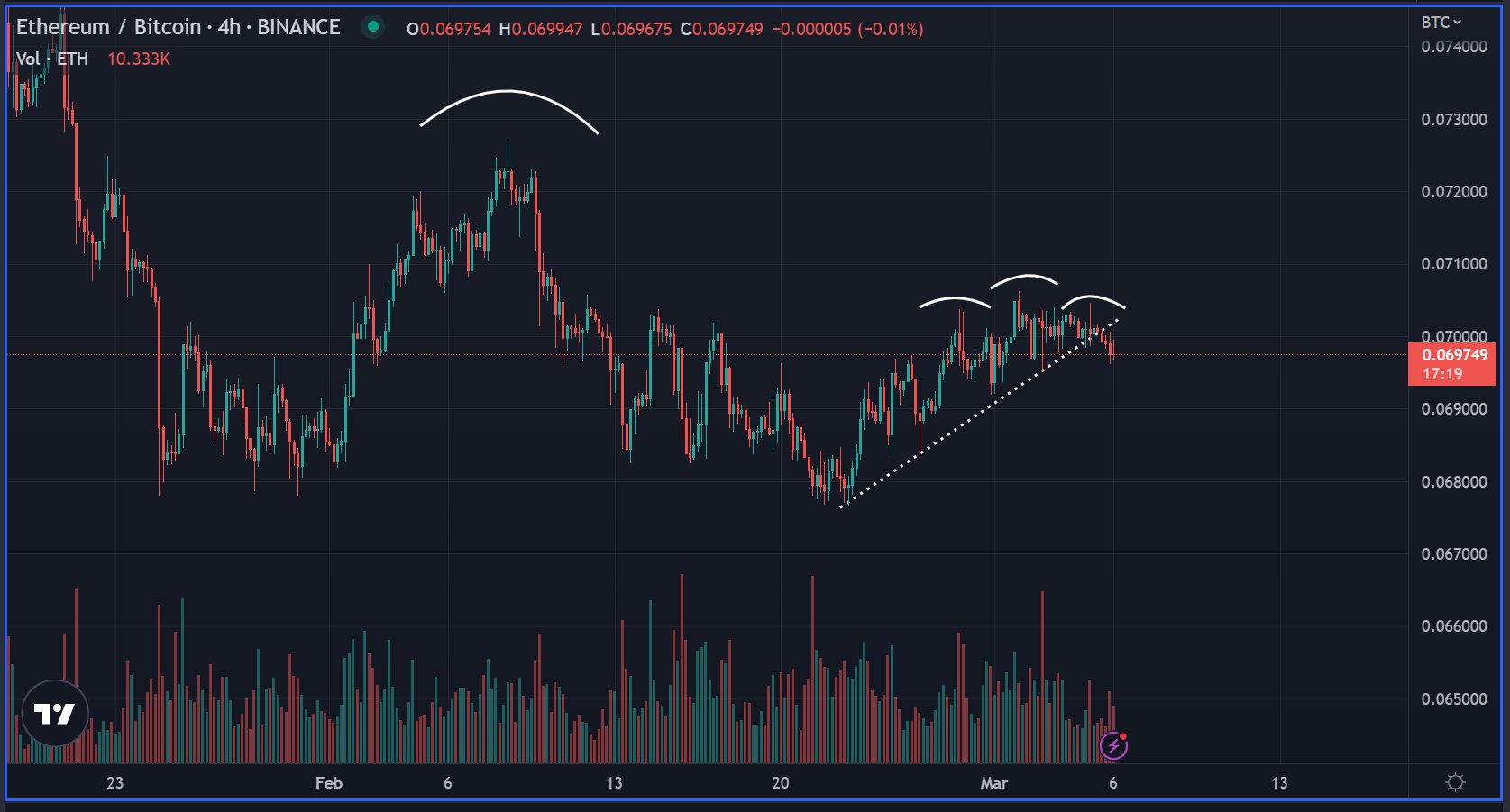 The Shanghai update, an ETH upgrade delayed to late March or early April, will allow validators to withdraw ETH from Ethereum's proof-of-stake blockchain for the first time following the transition from the proof-of-work consensus mechanism.
At time of writing, Ethereum is trading for $1,568.
Looking at BNB, the utility token of crypto exchange Binance, Smart Contracter believes that the large-cap altcoin could be printing a bearish head-and-shoulders pattern on the weekly chart.
"BNB weekly looks absolutely horrid on USD pair and BTC pair.
The US are targeting Binance big time and it reflects in the chart."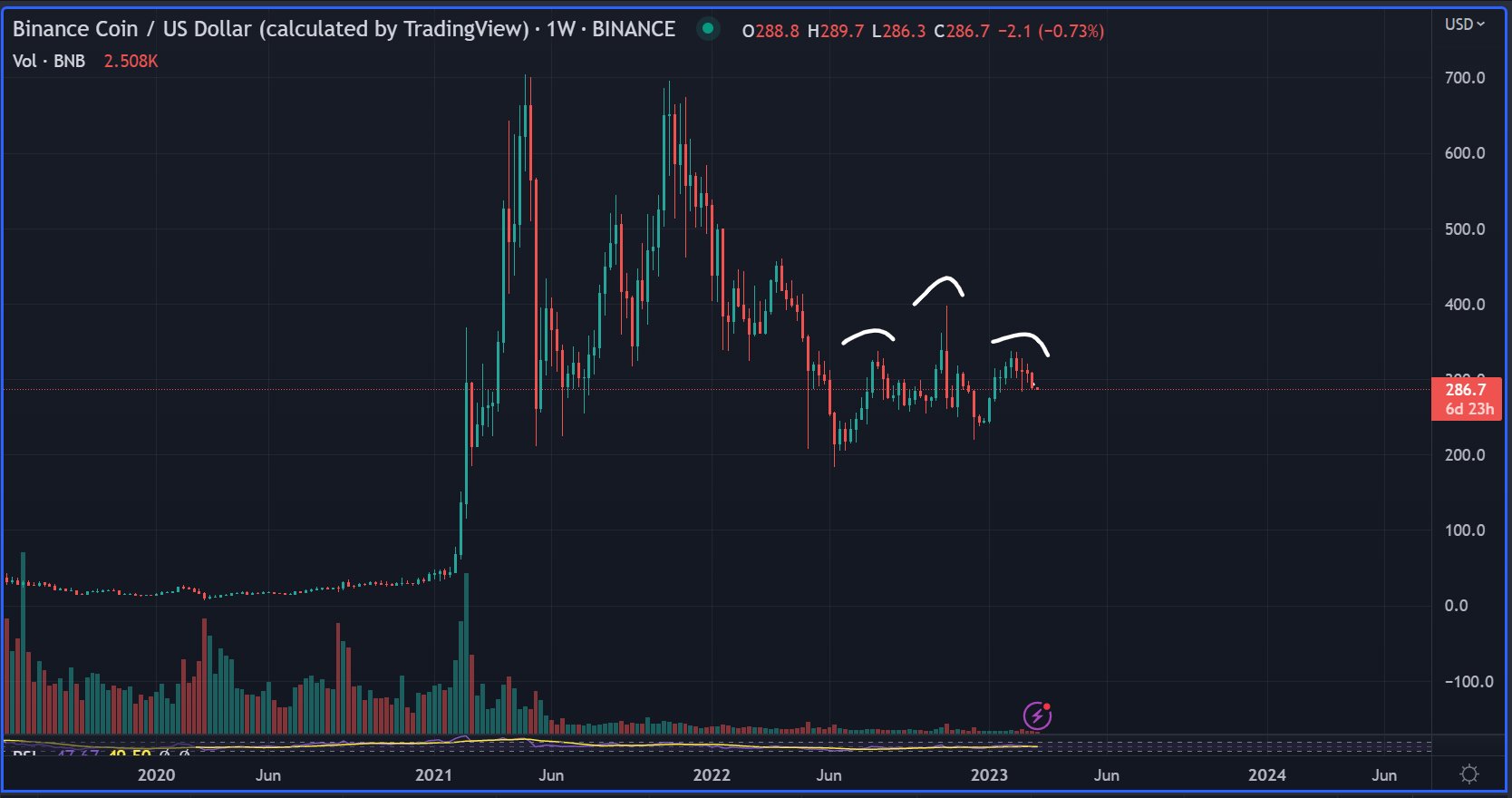 Traders keep a close watch on assets forming a head-and-shoulders pattern as it could indicate that bearish momentum is on the rise.
At time of writing, BNB is worth $287.85.
Generated Image: Midjourney
Via this site.
Disclaimer: Although the material contained in this website was prepared based on information from public and private sources that TELcrush.com believes to be reliable, no representation, warranty or undertaking, stated or implied, is given as to the accuracy of the information contained herein, and TELcrush.com expressly disclaims any liability for the accuracy and completeness of the information contained in this website.